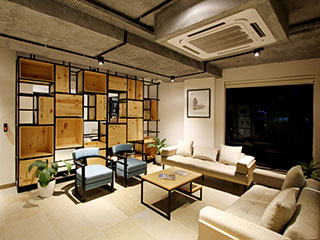 Hire Local People You Can Trust
Ensuring the air quality in your home or business isn't something to be taken lightly. Bad air quality can be harmful for people who already have breathing troubles, particularly the elderly and children. If you're going to get your ducts cleared out, you want to know that it's being done thoroughly. Our company only works locally, so we're not stretched thin trying to take care of jobs all over California. We'll take the time to focus on you, and get the job done efficiently.
Speed Shouldn't Take Away From Excellence
Our trained team is ready to get to work as soon as possible, and being close by, will arrive fast. This means they can spend more time using the best vacuums and other tools necessary to get your ducts spotless. They'll be out of your hair in no time, leaving you to go on with your busy schedule knowing you're now breathing fresher air.
We Offer Other Services Too!
Cleaning out your dryer's ducts and vents isn't a problem for our experts, and if your business has a kitchen exhaust hood, we can tend to it as well. Maybe your attic could use some insulation to save you money on heat that escapes during the winter? We can help! Furthermore, if you'd like to be certain as to the quality of the air in your home or business, we can do a test to give you peace of mind.
Are Your Ducts Giving You Grief?
We can perform a comprehensive maintenance check, and even troubleshoot to help you determine what the cause of the problem is. If there are parts to repair or replace, such as the vent or filter, we can take care of that for you! Duct repairs and replacements are also available, no matter what kind they are.
Call Us Today!
Hyper-effective Cleaning Equipment
Highly Skilled Specialists
Trustworthy Service Provider