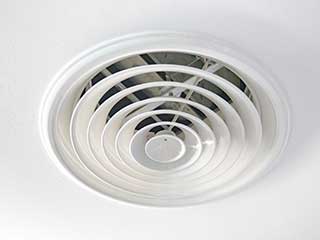 What Is The Importance Of It?
Regular dryer vent cleaning is hugely important for the safety of your home, as well as for conserving energy. The vent of your dryer collects lint and dust over time, which accumulates and clogs up the openings that the air is supposed to escape out of. The high temperatures used to dry your clothes can be enough to cause the lint to begin to burn, and this can spark a fire before you know it. Even outside of it being a fire hazard, it also wastes energy overall. Due to the blockages, it's harder for the hot air to get through and dry the clothing, which means the cycle has to run longer to completely do so, hence using more energy. Getting the vent cleaned regularly takes care of both of these issues!
We Provide Fast, Effective Vent Cleaning
We use only the finest equipment and tools in order to get your dryer's vent utterly cleared out and free of the lint and other materials that are clogging it. Our professionals will carefully dislodge and suction up the substances to assure that all of it is completely removed, thus freeing the vent up from both the fire risk, and to allow air through more easily so your dryer is able to work as it's supposed to again.
Dryer Vent Replacements Also Available
If the issue is that your dryer's vent has been damaged and is need of being replaced, don't worry! We can take care of that as well. Having a faulty vent that's been broken and is leaking, or any other related troubles, can be just as much of a fire hazard as one that's blocked with lint, and drastically lowers the energy efficiency as well. Our professionals will use the best materials available in order to repair and replace any necessary parts to fix the problem for you.
Why Wait Much Longer?
Make sure that your dryer's vent is working safely and efficiently by calling us at Air Duct Cleaning Agoura Hills today!