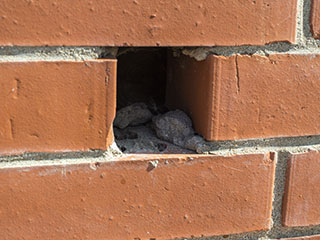 Lint and debris will build up over time and can obstruct dryer vents. This creates problems - your dryer will have to work harder, burning more energy to do so, and it can even be a fire hazard. Dryers that don't work well are often suffering from blocked ventilation ducts. This can cause your appliances to take 2 or even 3 attempts to dry a load of wet washing - frustrating, but also extremely energy inefficient. The dryer vent of your Agoura Hills property can become blocked due to a variety of reasons. If airflow becomes restricted, the dryer works inefficiently and also poses a fire hazard. The lint that builds up in these vents isn't always obvious, and it can be difficult for homeowners to shift, so it's important to understand the problems it can cause.
What Causes Clogged Dryer Vents?
As your dryer operates it will vent hot air to the outside of your home. Caught up in this air are particles of fabric, dirt, dust, and other debris, which can begin to accumulate over time. These won't necessarily be obvious, since blockages can be located deep within your home's ventilation ducts, but will affect nonetheless. A dryer vent becomes blocked due to an accumulation of various debris. Whether it's lint, dust, dirt, or whatever else, doesn't really matter. The main point is that you want to get blocked dryer vents cleaned and cleared as soon as possible. Neglecting the issue can result in the creation of a serious fire hazard.
Problems Caused By Clogged Vents Of Dryers
A little bit of lint build-up doesn't sound like too much of an issue, but even a small obstruction can lead to a big increase in energy bills. Creating heat is very energy-intensive, and uses up a lot of power, so anything that makes your dryer work harder is costly. Furthermore, clogged dryer vents can pose a fire hazard. If hot air isn't able to leave your dryer quickly then temperatures will begin to rise beyond design limits. Components can ignite or combust, and burning material within the walls of your home is a big problem. Our Agoura Hills dryer vent cleaning services help customers improve energy efficiency while also preventing potential fire hazards. Since fire can catch quite easily, especially in warmer and dryer climates. It's important to remain aware of the dangers.
Clearing and Cleaning Blocked Dryer Vents
Specialist equipment and skills are needed to reliably clear blocked dryer ducts. It's essential to ensure that every potential obstruction is cleared since any remaining debris provides a potential focal point for further build-up. It's also wise to inspect the ducts themselves at this point, to ensure they're in good order and not suffering from mold or decay. Should you need to have the dryer vent cleaned from the outside or any other more complex work, let us know. Our expert Agoura Hills HVAC cleaning technicians unblock dryer vents and repair duct tears of all types. This lets us help customers in need with any potential problem.
Nearest Dryer Vent Cleaning Service in Agoura Hills
If your dryer isn't working as well as it used to, or you're seeing signs of clogging in the ventilation ducts, it's time to schedule an appointment with the experts. Get in touch with the team at Air Duct Cleaning Agoura Hills today, and get the quality service you deserve. We unblock dryer vents, clean them from the outside, and ensure energy efficiency at maximal levels. Call anytime to get service ASAP.