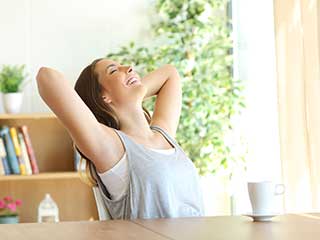 Keeping your home or office free from contaminants for better indoor air quality requires regular cleaning and maintenance on your air ducts. Since unwanted particles, dirt and dust may be spread throughout your living areas when your vents are not properly maintained, it is wise to have an experienced and professional technician see to the sanitation and maintenance of your vents, ducts and HVAC units. If you are looking for the right partner to assist you with these services, be sure to contact one of our technicians from Air Duct Cleaning Agoura Hills for further details, assistance and advice. Here is a little more about the services that we offer:
Inspecting Your Indoor Air Quality
Before conducting maintenance and cleaning on your ducts and indoor dryer vents, it is necessary to first measure the quality of your indoor air by having a technician check it for levels of contaminants and dirt. A home or office with low air quality could be the result of a faulty or bogged down air vent, making this test a good start to performing maintenance tasks. Contact us today to have one of our technicians measure the number of contaminants in your living and working spaces.
Air Vent and Dryer Cleaning
When indoor dryer vents and air ducts get clogged by the gradual collection of dirt and debris, it can not only hamper their performance, but can have a severe impact on the quality of the air circulating throughout your home or office. These contaminants may lead to respiratory and skin disorders, or may aid in the spread of contagious diseases such as the flu, making it essential to keep your ducts clean. Speak to us today to find out more about how we can assist you in this matter.
Maintenance on Ventilation Systems
Air duct maintenance and cleaning tasks should be conducted regularly by an experienced professional to ensure that your air quality remains constantly high. Ensuring that insulation is done properly and that your vents are clear of debris that may contaminate your air is essential, so speak to one of our technicians for more information on having your air ducts seen to properly.
Call Us Today For Professional Assistance
So give Air Duct Cleaning Agoura Hills a call today to find out more about our air vent cleaning services which are designed to improve the indoor air quality of your home or place of work. All of our technicians are highly trained and experienced individuals, and our consultants are waiting for your call.
In addition, we offer:
Dryer Duct Filter Replacement
Increase Dryer Efficiency
Fire Place & Chimney Cleaning