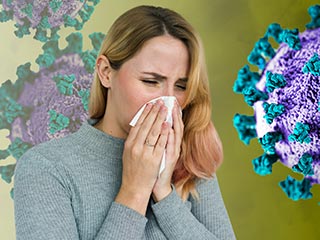 Spring is one of the worst times of the year for allergy sufferers, with everything from pollen to dust floating in the air. The Air Duct Cleaning Agoura Hills team knows how tough it can be to keep allergy-inducing particles out of your home. Discover how to detect and remove these and maintain clean indoor air. Most homes circulate the same air around and around every day. Not a lot of air is vented to the outside; it's allowed to enter the ventilation system but is then kept inside. For the most part, this is fine, as one of the most important jobs an air duct system has is to ensure air keeps moving through the property. However, it does mean that contaminants and allergy-inducing particles can begin to accumulate in dangerous quantities.
What Sets Off Allergies?
Lots of different things can set off an allergic reaction, but some are much more common than others. These can include things like pollen, mold spores, dust mites, and dander, amongst much else. As springtime comes around there's going to be a lot more of these in the air, which means there's a higher risk of setting off an allergic reaction. A high presence of pollens and dust in the air can irritate the respiratory system. This can lead to sneezing, coughing, and even lots of mucus. With dirty air ducts, the issue is that these airborne contaminants continue to circulate inside your Agoura Hills home. This reinforces the agitation of allergies, which can make things darn near unbearable eventually.
What Problems Might I Encounter?
There isn't much that people can do about the contaminants in the air outside. However, these can be concentrated within your home; air will be allowed to enter the property through open doors and windows. All the allergy-inducing particles from outside will have access to the home, but they're unlikely to be blown back out again. Instead, what often happens is that they accumulate in air ducts and vents, and are blown back out into the house. Now the air in your home is filled with spores and pollen, and you're breathing it every day and night.
Cleaning The Air Ducts To Solve The Problem
It's not easy to tell whether the air in your home is exacerbating or causing an allergic reaction. However, it is possible to identify the invisible causes of these problems by scheduling an air quality test with professional technicians. They can look into the causes of any issues, usually generated by a buildup of particles in the ventilation system. By cleaning the air ducts of your Agoura Hills property, you can ensure cleaner and fresher air circulating inside. Seeing as the main agitating agents of allergies are pollens and dust particles, this can prove tremendously helpful. Clean air ducts will help spread fresh air with minimal to no agitating contaminants in it. This will help you breathe better if even if you don't suffer from allergies.
Get Air Ducts Cleaned By Agoura Hills Pros
If you're serious about combating the effects of springtime allergies, ductwork cleaning is the solution for you. Get the whole HVAC system cleaned or just air ducts inside particular rooms. Even a little bit can go a long way. Call Air Duct Cleaning Agoura Hills for quick assistance and professional services for homes, businesses, and other.